Fr. Bob Johnson
June 12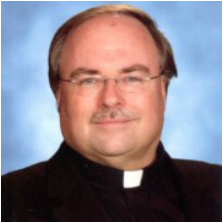 Fr. Bob's zeal and love for the Lord is contagious! He describes his greatest joy of being a priest as helping people "connect" with God, "especially during those moments when they experience God's love, joy and healing peace." He's recently returned to Detroit from being a missionary priest where he served in Antigua, West Indies, in elementary and high school eduation, radio, music and ecumenical ministry, and later as pastor of the Dutch-side of St. Maarten in the Caribbean, and as episcopal vicar for the islands of St. Maarten, Sava and St. Eustatius. Fr. Bob is now on board at St. Andrews in Rochester where he's busy spreading the joy of the Lord to all he meets!


---
Fr. Patrick Gonyeau
July 17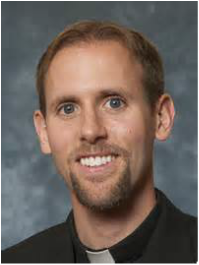 Once a fallen away Catholic, Fr. Patrick experienced a great period of conversion in his life, which not only led him back to the Catholic faith, but into the priesthood! He has a passion for seeing God at work in the lives of others, especially the "bringing home" of the lost, whom he believes he identifies very well with! Fr. Patrick is a bright and shining light for Christ in our world today. Beginning July 1, he will be serving as Associate Pastor of the Cathedral Cluster, consisting of The Cathedral of the Most Blessed Sacrament, St Moses the Black Parish, and Our Lady of the Rosary Parish, and Central Region Evangelization Coordinator for the AOD.


---

Brett St. Gelais
August 14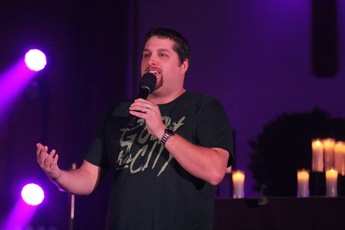 Brett has been blessed to speak to thousands of Catholics, sharing the unconditional love of God as he's experienced in his own faith journey. It was a single encounter with Christ during Eucharistic adoration that changed his life forever! Brett has a huge heart and passion for youth and young adult ministry, taking an active role in Life Teen over the past 17 years, and LIFT Ministries ( Liftedhigher.com), a dynamic Boston-based praise and worship event, that began in 2006. Brett comes to us from Boston, where he lives with his wife Jaclyn and his four beautiful children!

---