Fr. Mathias Thelen
March 29

From a former high school baseball pitcher and football player who always wanted a wife and children, the decision to become a priest didn't come easy, especially after he met "the girl of his dreams." It took a miraculous sign from God that couldn't be ignored to influence him to make the hardest decision of his life...a decision that wasn't readily accepted by many friends and family. It wasn't long, though, before they all could see the inner peace and joy that followed! Fr. Thelen was ordained in Lansing in 2010 and currently serves on the faculty at SHMS as Spiritual Director for the seminarians while studying for the S.T.L. in pastoral theology in the New Evangelization.

---
Fr. Steve Pullis
April 19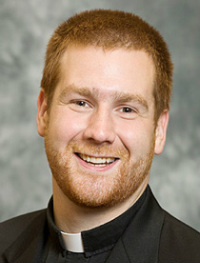 Fr. Steve is a young and dynamic priest and holds a special place in our hearts at Awaken Ministry as Spiritual Director! We love his joy in the Lord and compassionate heart. He sums up his love for the priesthood this way: " I love being a priest because I get to bring the saving power and Word of Jesus Christ to all that I meet!" Fr. Steve has 6 older brothers, 2 older sisters and a younger sister ( yep, 10 kids!), and he's pretty busy these days serving as Priest Secretary to Archbishop Allen Vigneron.
---

Fr. Marko Djonovic
May 17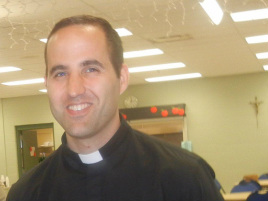 Fr. Marko was very content living a full and active life in his early twenties. Seriously involved in the sport of boxing, he was attending college and working as an auto mechanic when physical health issues brought everything to a halt. During this time, he dug deeper into his Catholic faith and found great joy when he began to understand the reality of Christ's presence in the Eucharist and Holy Scripture. He initially resisted God's call to the priesthood, but as his love for the Lord grew, so did his desire for the priesthood. Fr. Marko says he's found great interior joy an freedom in being a priest.
---