Pete Burak
March 13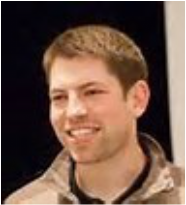 Pete has a big heart for reaching today's youth and young adults with his relevant preaching and engaging stories, including his two years on the University of Michigan basketball team. He is a 2010 graduate of Franciscan University of Steubenville (FUS), Director of i.d.9:16, a dynamic and successful Renewal Ministries' outreach to Catholic young adults in Ann Arbor, a featured speaker at the Lift Jesus Higher Youth Rally in Toronto, Director of Pine Hills Camp for junior-high-aged boys, and he gives numerous high school and middle school retreats.


---
Fr. Mathias Thelen
April 17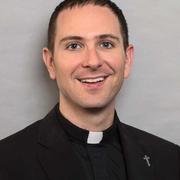 Fr. Mathias challenged God for signs that he should become a priest, and when they came, he said "no" because he'd just met the girl of his dreams, was a high school baseball pitcher and always wanted a wife and children. When he finally surrendered to God and made what he says was the hardest decision of his life, there were some family and friends, even his mother, who thought he wouldn't be happy not being married. Eventually they came around when they saw how truly happy he was. Fr. Mathias was ordained a priest in June 2010 for the Archdiocese of Lansing and is currently serving at SHMS as Spiritual Director for seminarians while studying for the S.T.L. in pastoral theology in the New Evangelization.

---

Fr. Mario Amore
May 15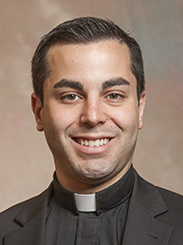 Fr. Mario was raised Catholic, went to Catholic school and Mass on Sunday, but as he puts it, "that was pretty much it ." He ended up working in a parish for 5 years in the areas of music and young adult ministry; while there, he came to the realization that if he wanted to find any peace in his life, he'd have to give the priesthood a shot. As it turns out, he's found the peace he was searching for. Fr. Mario was recently ordained in May, 2015 for the Archdiocese of Detroit and now serves as Associate Pastor at Our Lady of Sorrows in Farmington Hills. Since ordination, Fr. Mario has discovered his favorite aspect of priesthood is preaching, and we are honored and blessed that he'll be sharing this gift at an Awaken Night!
---