Fr. Eduardo Montemayor
December 7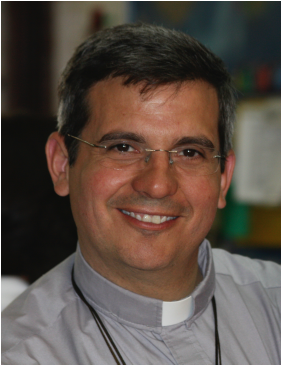 Fr. Eduardo, a priest of the Society of Our Lady of the Most Holy Trinity, is a passionate and joy-filled evangelist and dynamic national speaker! He has a special gift of preaching and sharing the love of Christ through the joy of the Gospel. He was the Director of the Department of Evangelization of the Diocese of Corpus Christi, Texas for over 6 years, and now is serving the Lord in the Archdiocese of Detroit as the associate director for evangelization and Hispanic ministry. Fr. Eduardo is the perfect choice to kick off this winter's theme:
God's Love, No Limits.

---
Fr. Phil Ching
January 11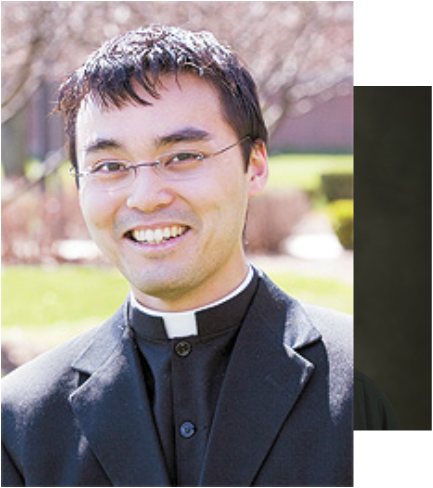 Fr. Phil Ching is a young and dynamic priest who has been aware of his call to the priesthood since the second grade! The fire to pursue that call seriously was enkindled at a Steubenville youth conference at Franciscan University when he was in high school. He believes that the "priestly life is about dying to oneself for a God whose love is greater than anything we can imagine." His parishioners call themselves "blessed," and describe Fr. Ching as "current, funny, approachable and...super easy for their kids to connect with!" Come be inspired as Fr. Ching speaks to us about God's unfathomable love!

---
Archbishop Allen Vigneron
February 8
We are excited to welcome our very own Detroit Archbishop Allen Vigneron to speak at Awaken! He is pleased and encouraged by the various means by which the Holy Spirit is bearing fruit in the hearts and lives of God's people through Awaken Ministry, and looks forward with great joy to sharing on the topic of God's limitless love! Come and be blessed as our Chief Shepherd joins us for a night of praising and worshiping our Lord in the most Blessed Sacrament!
---